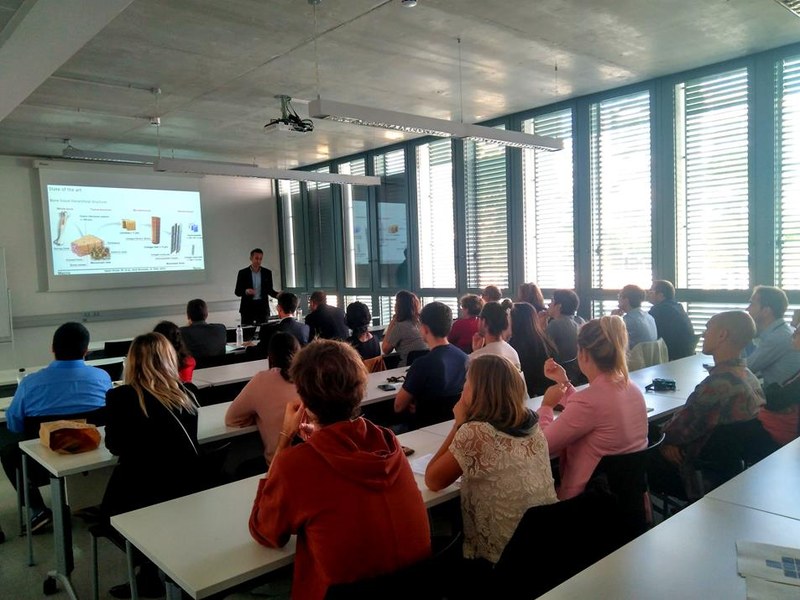 Yassine Maazouz's Thesis Dissertation
Dr. Yassine Maazouz, FPU PhD student at the BBT for 4 years, presents her doctoral thesis at the EEBE.
Yassine Maazouz, PhD student at the Biomaterials, Biomechanics and Thissue Engineering Research Group at UPC, presented his Doctoral Thesis on October, 15th, at EEBE.
Now Dr. Maazouz presented her thesis "A study of the rheological properties and injectability of calcium phosphate cements", supervised by Dr. Maria-Pau Ginebra and former member of BBT Dr. Edgar B. Montúfar (now a Researcher at Brno University of Technology), with a jury formed by Dr. Pierre Layrolle  (Université de Nantes), Dr. Román Pérez (UIC) and Dr. Carles Mas-Moruno (BBT, UPC).
Dr. Maazouz, granted with a FPU research grant by the Government of Spain for his Doctorate is also co-funder of the spin off company Mimetis Biomaterials.