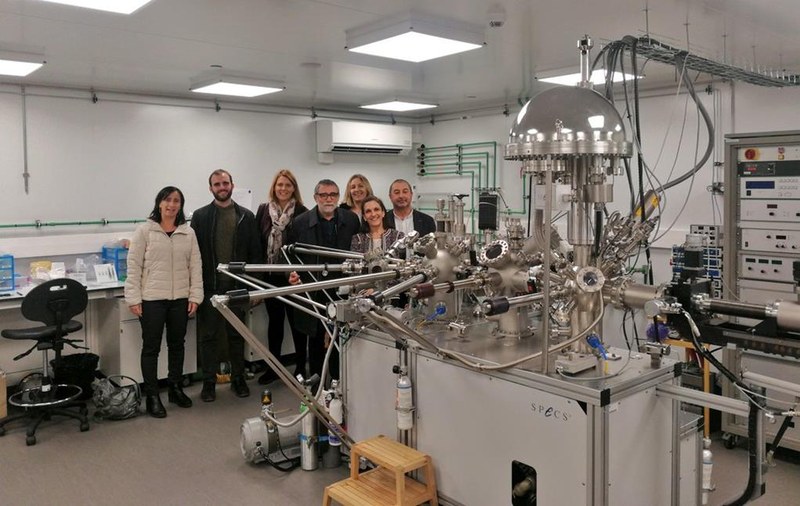 Jaume Plensa visits the EEBE
Plastic artist and sculptor Jaume Plensa visited the EEBE, on November 26th, and also the BBT's facilities on the Diagonal-Besòs Campus.
On November 26, Catalan plastic artist Jaume Plensa was received on the Diagonal Besòs Campus. During his visit, the sculptor visited not only the teaching building of the EEBE, but also the BBT and CRTME research laboratories, among others.
Plensa was fascinated by the scientific equipment and its shapes, as he himself explained to the welcome committee, including the Director of the Department of Materials Science and Engineering (CEM) and the Biomaterials research group, Biomechanics and Eng. de Teixits (BBT), Dr. Maria Pau Ginebra.
Jaume Plensa (Barcelona, 1955) is a versatile Catalan plastic artist, sculptor and engraver, who has also dabbled in the world of drawing, opera set design, video projections or acoustic installations. Its large outdoor sculptures are his trademark. Born in Barcelona, he studied at the Llotja School and the Sant Jordi Fine Arts School.